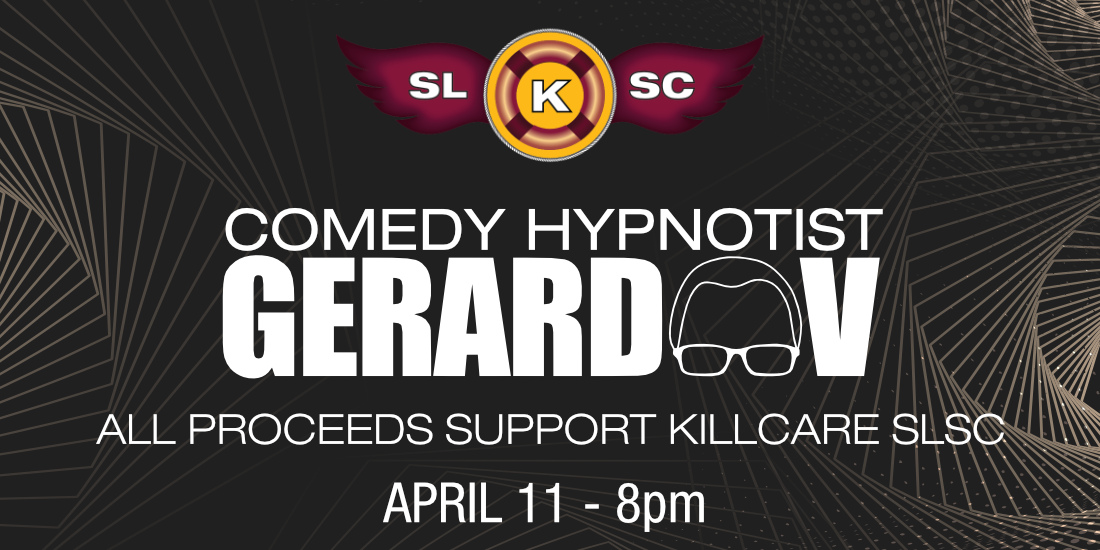 You'll laugh out loud and be totally amazed at Gerard's powers of suggestion. Suitable for all occasions and with no sleaze! Gerard V is an amazing entertainer.
Comedy Hypnotist Gerard V does amazing and hilarious comedy hypnotism stage shows. He involves people only as much as they want to be. Except that laughter is guaranteed and cannot be avoided. You'll be entranced by his seemingly magical powers and spell-binding ability to mesmerise his volunteers.
Grab dinner before the show at Spinnakers (bookings recommended) then prepare to be amazed and laugh out loud!.
Ticket Prices
• Killcare SLSC Members - $25 (use the discount code from the newsletter)
• Visitors - $30
Book NOW!